Title: Red Rising
Author: Pierce Brown
Series: Red Rising Trilogy (#1)
Publication Date: January 28, 2014
Genres: Sci-Fi, Dystopian, Fantasy, Adult/YA
The war begins...
Darrow is a Helldiver, one of a thousand men and women who live in the vast caves beneath the surface of Mars. Generations of Helldivers have spent their lives toiling to mine the precious elements that will allow the planet to be terraformed. Just knowing that one day people will be able to walk the surface of the planet is enough to justify their sacrifice. The Earth is dying, and Darrow and his people are the only hope humanity has left.
Until the day Darrow learns that it is all a lie. Mars is habitable - and indeed has been inhabited for generations by a class of people calling themselves the Golds. The Golds regard Darrow and his fellows as slave labour, to be exploited and worked to death without a second thought.
With the help of a mysterious group of rebels, Darrow disguises himself as a Gold and infiltrates their command school, intent on taking down his oppressors from the inside.
But the command school is a battlefield. And Darrow isn't the only student with an agenda...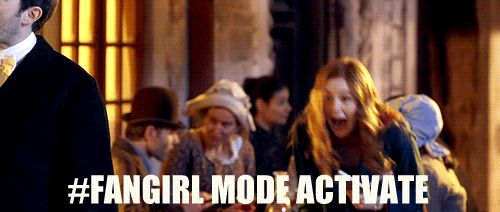 Holy shit, this book was beyond phenomenal. I've never read something as good as this before it had me just screaming and fan-girling. It definitely had a really unique writing style, one that I haven't seen before in YA books. It's kind of like present tense first person, but it's just so good.
Red Rising's plot is amazing. I have a soft spot for books that deal with space, and I fall in love with really any dystopian/sci-fi that takes place on another planet, so I wasn't surprised when this book caught my attention. Set in the future where men are terraforming the solar system in a colour coded society, Darrow is living on Mars and a Red, the lowest level of the society, meant to act as a slave and work in the mines, believing that they're important and mining precious elements for the solar system's planet to be terraformed.
But Darrow finds out that it's all a lie.
Mars has already been habitable for generations and is being dominated and ruled under the Golds, the highest level of the colour coded society who regard Darrow as a slave and nothing more. Darrow is infuriated, and he ends up with a group of people who's goals are to start a rebellion, and they transform Darrow into a Gold where he infiltrates the Gold's command schools. He's entered into a battlefield with his House Mars (no, just because they're on Mars does not mean that House Mars is special) , where the other houses of Venus, Jupiter, Minerva, Juno, Ceres, Diana and Pluto are to fight each other until one house is left standing.
Red Rising is not your typical 'teen rebellion on Capital' book. It has so much more thought put into it, and it isn't a series of reckless acts lead by a rage-driven character. Everything is logically thought out and planned. Pierce Brown makes everything so believable that it feels like we're standing there in the middle of the battle, absorbed completely in the novel. There's a lot of blood and gore, murder and even mentions of rape AND IT WAS JUST SO BLOODYDAMN AWESOME. The way he writes action scenes, all the strategic/war aspects included in the novel definitely captured my interest.
I loved the Darrow, the main character. I love how he's not perfect, how he makes mistakes, and yet he's always learning throughout the book to become a better leader. He's so grown up and mature, it's easy to forget that he's only 16. His personality is unique and he has the characteristics of a great leader. Darrow might not be a hot fictional character, but I just loved him as much. Darrow was a complex character, yet he was extremely likeable and interesting.
I'll be honest, I did not enjoy the beginning as much. The beginning was a bit confusing, as the reader was introduced to all these words like slingBlade, gravBoots, etc but the terms were never explained of what they were. But I guess that it's better since we don't want him to explain everything to us. But the reader actually has to work to understand the book, and it would have been even better if the beginning was cut in half. I actually considered dropping out, but it was my friends who kept on pushing me on. Once you got to the 30% mark, those things didn't matter anymore because the rest of the story made up for it. The other 70% is just that phenomenal.
Red Rising is not your usual read. Although it didn't make me shed any tears at all and there was barely any romance in it, Red Rising is a unique book with a lot of potential, and action. I love every second of it, and I love how Pierce brown made this book so believable, so real. So rhythmic, so smooth! If you find the beginning like hell and don't like it and want to drop out, you really have to stick to it till the end. That is all.