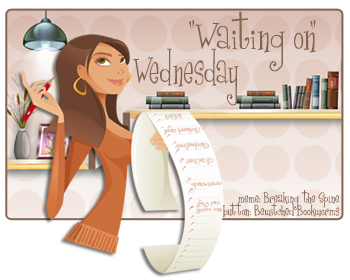 Waiting on Wednesday is a book meme hosted by Jill @
Breaking the Spine
where you state all the upcoming releases you are anticipating.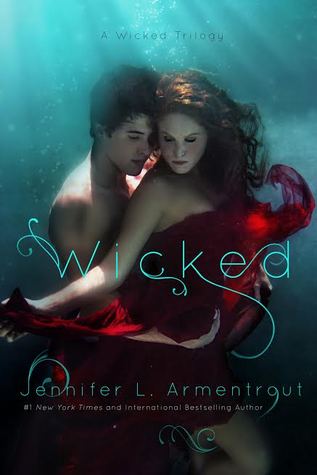 Title: Wicked
Author: Jennifer L. Armentrout
Genre(s): Paranormal, Fantasy, Romance, Young Adult
Publication Date: December 8, 2014
Pages: 300
Things are about to get Wicked in New Orleans.

Twenty-two year old Ivy Morgan isn't your average college student. She, and others like her, know humans aren't the only thing trolling the French Quarter for fun… and for food. Her duty to the Order is her life. After all, four years ago, she lost everything at the hands of the creatures she'd sworn to hunt, tearing her world and her heart apart.

Ren Owens is the last person Ivy expected to enter her rigidly controlled life. He's six feet and three inches of temptation and swoon-inducing charm. With forest-green eyes and a smile that's surely left a stream of broken hearts in its wake, he has an uncanny, almost unnatural ability to make her yearn for everything he has to offer. But letting him in is as dangerous as hunting the cold-blooded killers stalking the streets. Losing the boy she loved once before had nearly destroyed her, but the sparking tension that grows between them becomes impossible for Ivy to deny. Deep down, she wants… she needs more than what her duty demands of her, what her past has shaped for her.

But as Ivy grows closer to Ren, she realizes she's not the only one carrying secrets that could shatter the frail bond between them. There's something he's not telling her, and one thing is for certain. She's no longer sure what is more dangerous to her—the ancient beings threatening to take over the town or the man demanding to lay claim to her heart and her soul.
I loved JLA's Dark Elements series. So when I heard that she was going to be releasing yet another romance novel, I was ecstatic! I absolutely cannot wait to see what swoony guy she will write about next ;)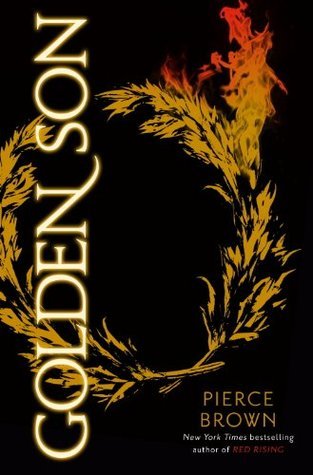 Title: Golden Son
Author: Pierce Brown
Genre(s): Sci-Fi, Dystopian, Fantasy, Young Adult
Publisher: Del Rey
Publication Date: January 13, 2015
Page Count: 464
With shades of The Hunger Games, Ender's Game, and Game of Thrones,debut author Pierce Brown's genre-defying epic Red Rising hit the ground running and wasted no time becoming a sensation. Golden Son continues the stunning saga of Darrow, a rebel forged by tragedy, battling to lead his oppressed people to freedom from the overlords of a brutal elitist future built on lies. Now fully embedded among the Gold ruling class, Darrow continues his work to bring down Society from within. A life-or-death tale of vengeance with an unforgettable hero at its heart, Golden Songuarantees Pierce Brown's continuing status as one of fiction's most exciting new voices.
I have been waiting for Golden Son since March, after I finished Red Rising. Pierce Brown's debut novel was remarkable, and definitely made it onto my favourite books list.
What books are you waiting for?