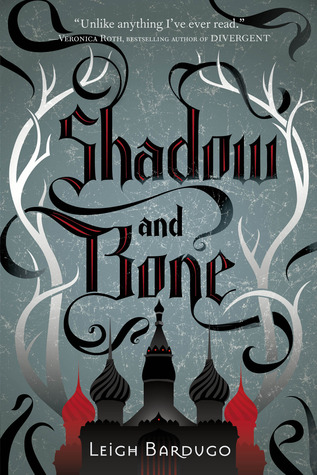 Title: Shadow and Bone
Author: Leigh Bardugo
Series: The Grisha (#1)
Page Count: 358
Publication Date; June 5, 2012
Publisher: Henry Holt
Surrounded by enemies, the once-great nation of Ravka has been torn in two by the Shadow Fold, a swath of near impenetrable darkness crawling with monsters who feast on human flesh. Now its fate may rest on the shoulders of one lonely refugee.

Alina Starkov has never been good at anything. But when her regiment is attacked on the Fold and her best friend is brutally injured, Alina reveals a dormant power that saves his life—a power that could be the key to setting her war-ravaged country free. Wrenched from everything she knows, Alina is whisked away to the royal court to be trained as a member of the Grisha, the magical elite led by the mysterious Darkling.

Yet nothing in this lavish world is what it seems. With darkness looming and an entire kingdom depending on her untamed power, Alina will have to confront the secrets of the Grisha . . . and the secrets of her heart.
Shadow and Bone is the first installment in Leigh Bardugo's Grisha Trilogy.
I have something to announce. I'm in a new relationship. I am in love with Leigh Bardugo. I am in love with this book. I am in love with this world of the Grisha. But most importantly, I am in love with the Darkling. My feelings for the Darking in a gif:
Shadow and Bone is set in the world of Grisha, "masters of small science". While other YA authors might just make their job easier by saying "magic", I found it quite interesting how Leigh managed to take the concept and explain it using science. The Grisha can manipulate elements, or basically do magic to create beautiful looks and they have powers like light shooting out from their hands. And then you have the normal people who don't have these powers. Alina has always believed that she's one of them. But no, she's a Grisha.
Before I go on about the other awesome things in this book, I must let all my feelings out for the Darkling. He is the most powerful Grisha, a living amplifier, second in power to the King of Ravka, and as the name suggests, this guy is very mysterious (which makes him hauuuuttt), which adds on to all the reasons why I should add him to my book boyfriend list. He was so kind to Alina that I couldn't help but break down when "betrayed" her.
"The problem with wanting," he whispered, his mouth trailing along my jaw until it hovered over my lips, "is that it makes us weak."
A question that's been on my mind ever since finishing this was: Did the Darkling really have feelings for Alina? Or did he just intend to use her? I don't know what I think...I swear the Darkling had something for Alina until she ran off with Mal and the Darkling turned all sour. I just have so many mixed feelings right now.
Speaking of Mal, I don't think he was a bad guy. Being the "best friend turned to lover", I can already see the future for Alina and him right in front of my eyes. However, if the Darkling was to be with Alina, well, that would make the story so much more interesting. Besides, what kind of girl would the Darkling end up with anyways? For a guy so mysterious and intruding I simply just can't imagine him with another regular Grisha girl...But Mal really isn't a bad choice though and he's a hella sweet and a good boy too. I just prefer the Darkling, he's such an interesting and complex character that you'll find yourself questioning his motives a lot.
"I'm not like you, Mal. I never really fit in the way you did. I never really belonged anywhere."
"You belonged with me."
Now the setting and the world building is just fabulous. It's so dark and intriguing, and I absolutely loved it. The setting that Leigh created corresponded so well with the story that the whole story was executed just perfectly. I know that there's been some talk about how Shadow and Bone's setting was in Russia and it was not accurate as to the character's names and such, but I really didn't find a problem in it. It's the author that gets to create their world and I felt that it was so strong and appropriate that it kept me reading the entire night through.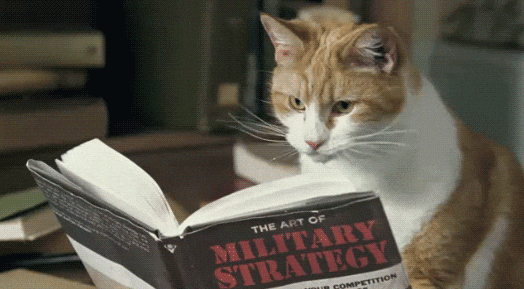 Everything in this book flowed so well together; the writing (Especially the dialogue. I could just imagine the characters saying everything they said with ease.), plot, and characters were particularly strong, in the sense that I could actually feel as if I was in that world of the Grisha. If you want to escape reality for a while, THIS IS THE BOOK YOU NEED TO READ. By the way, I'm writing this review based on memory of the experience. Because it was that good that I forgot to take notes.
"This was his soul made flesh, the truth of him laid bare in the blazing sun, shorn of mystery and shadow. This was the truth behind the handsome face and the miraculous powers, the truth that was the dead and empty space between the stars, a wasteland peopled by frightened monsters."
I haven't talked about Alina yet. I have nothing against her, and she's basically everything you want from a main character. Alina was not remarkable to the point where she's a perfect character though, which made reading from her perspective feel natural and enjoyable. I'll admit that there were times I felt that Alina was being a bit bitchy but you know, I guess I kind of overlooked those parts because everything else made up for it. She's humorous at times and I really love how she tells us her history with Mal, especially the part where she jumps into a flashback and tells us how she got her scar. That was really cute ;)
During the time where I read Shadow and Bone, I wasn't reading as much as I usually would be and I kind of wandered away from books a bit. After finishing, I remembered what it was like to be in love with books again. I really do hope the rest of the series is just as good. Now excuse me I must go read the next book, then come back crying to you guys again.